MITOCHONDRIA MASTERY
Mitochondria Mastery (MM) is your 12 Week Roadmap back to health—
A 12 Week Formula for Reaching Optimal Wellness

Blood Chemistry Panel + 1:1 Analysis Review

1:1 Bio-individual Plan, based on labs and health history

Level 1 Foundational Work (Addresses Gut Healing, Deficiencies, Drainage & Mitochondria): 30 days

Level 2 Targeted Root Cause Protocols : 60 Days

12 Education Modules Released Weekly

Emotional Work

Learning Opportunities, Case Studies & Personal Development Along The Way

The Complete Class Pass: Access To All Digital Courses
We are beyond excited to bring a program that is so needed in this health and wellness space!
Mitochondria Mastery was created for health seekers with chronic illness... by a health seeker with chronic illness ;). I know, first-hand, about the nagging hormonal imbalances, feelings of anxiety, hair loss, bloating, headaches, and confusing signs & symptoms that seem to never go away. Not only have I walked that road, but I've helped many overcome those same nagging symptoms and get their life back in my 1:1 practice. Now I've combined expertise in labs, blood chemistry analysis, bio-individual heath history, symptom presentation, and emotional work to launch MM.
MM addresses the root cause and provides an exact map for restoring balance and going from surviving to thriving.
What does the Functional Bloodwork process look like?
We'll use blood work along with a comprehensive health history, symptom presentation, food journal, and more to create your unique roadmap back to health.
For the blood work you have two options:
Use recent bloodwork from the Doctor's Office
**must be no older than 8 weeks and include a CBC with Differential, a Complete Metabolic, and Lipids.
Order our GutsyGreen Panel through us using the nearest LabCorp location.
**the preferred and most comprehensive option, please check here to determine if you have a LapCorp near you.
In our initial we'll go over your top 5 findings one-by-one and use them to create a customized roadmap back to health.
You'll get everything summarized in one place: The Root Cause Bloodwork Report.
Inside the RCBWR:
Get your top 5 findings in the order they should be addressed

See which of your specific blood markers match up with different kinds of dysfunction

Get in-depth root cause explanations and teachings

Get my top general suggested therapies for each finding

See 

the

 custom roadmap we'll follow throughout our work together

Receive a comprehensive Root Cause Glossary to learn about all of the blood work values in one easy place
Reference this resource over and over again throughout our work together and into the future. 
With the Root Cause Blood Work Report, you'll have everything you need to decode your data into an actionable plan back to wellness.
For optimal results, you can also consider adding a Creating Balanced Health Bio-Resonance Scan:
"What is bio-resonance?"
Bio-resonance is a trusted technology used to measure the vibration of different kinds of matter.
 You see...
...Everything made of matter vibrates at a unique frequency:
The Earth (Schumann's Resonance)
Humans.
Microbes.
Parasites.
Toxins.
As well as a bunch of less interesting stuff like staplers, potato chips, and socks. 🤷‍♀️
If it's made of matter it's vibrating and that vibration can be measured.
The medical community learned to leverage this technology along time ago in common procedures like MRIs.
But we can leverage it, too!
✅ With CBH Scans we can measure which specific pathogens, toxins, food sensitivities, and nutrient deficiencies are stressing your body. 
✅ We can measure which organs, tissues, and systems are the most stressed. 
✅ AND we can measure which remedies will do the best job at neutralizing that stress.
LEARN MORE ABOUT CBH HERE
Between Root Cause Blood Work and the creating Balanced Health Scans?
We're talking sweet synergy, my friend. 🙌
And once we play detective and deduce all of your root cause clues...
...it's time to roll up our sleeves and get to work by walking The Mitochondria Mastery Map.
Here's a little more on what that process looks like:
The Mitochondria Mastery Map in action.
And about that coursework...
Every week

,

for 12 weeks

,

you'll get

new

coursework.
Two unique frameworks for
how to cope
with the diverse stresses of modern life.
"What do our cells require to be healthy?"
12 weeks of fundamental lessons on supporting your cellular health
through the lens of evolution
. Includes
literature reviews
,
simple
action steps
, and video
demonstrations
.
"What are the most common emotional blocks to healing?"
How
we think and process our emotions is profoundly different now than ever before as we face
chronic stress without reprieve
. 12 weekly mindset concepts, guided meditations, and journaling prompts.
You'll also get The Complete Class Pass
(A value of $1400+)
Get special VIP access to all of our acclaimed digital courses so we can go deep.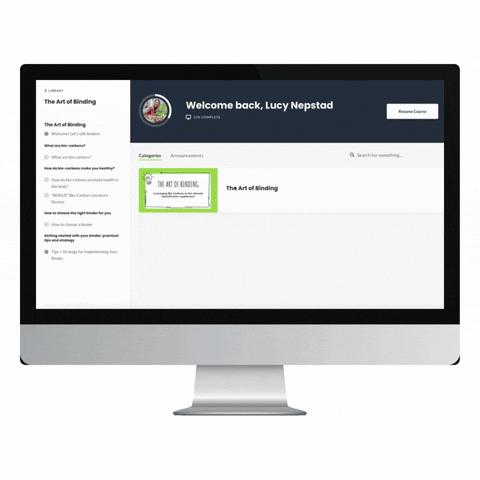 The Art of Binding
Learn to leverage binders to kickstart detoxification, spark the mitochondria, rebuild nutrient stores, and neutralize runaway inflammation.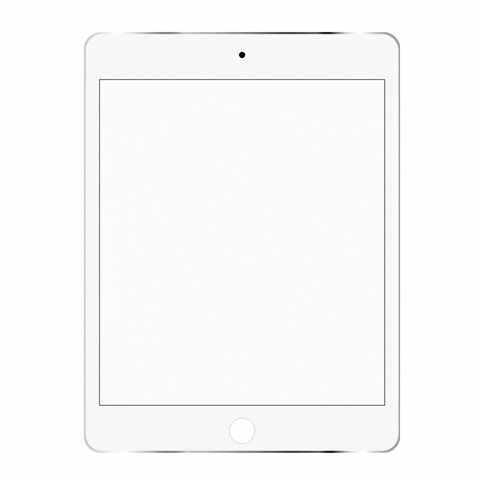 The 7 Day Gut Soothe
Get quick, natural acid symptom management!
Learn to soothe your inflamed gut with our acclaimed week-long workshop where you'll learn to naturally relieve your burning by soothing your most foundational gut structure: the digestive mucosa.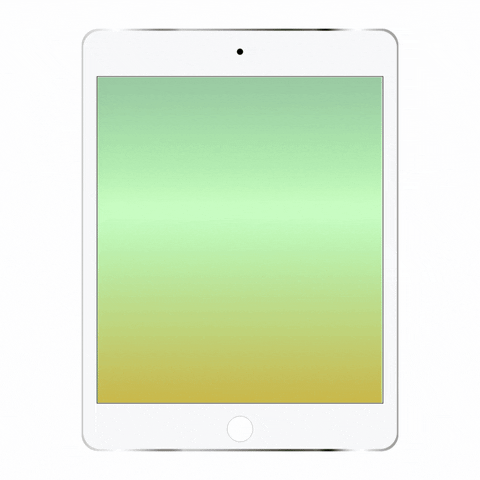 Energize Your Enzymes
Kickstart your digestive power with a simple enzyme boost.
Bridge the gap between your low stomach acid and your need to digest your food with our 5-pronged enzymatic strategy... so you can breathe easy at mealtime again! 😮‍💨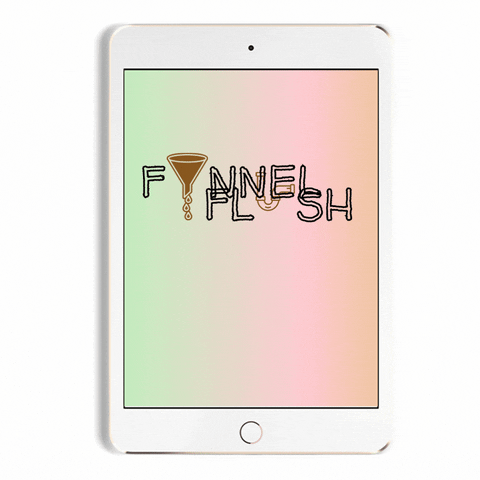 Funnel Flush
Learn to pre-tox your detox with sound drainage strategy.
Drainage is the first, most foundational step of detox, you'll bring it along with you through every other step on the map.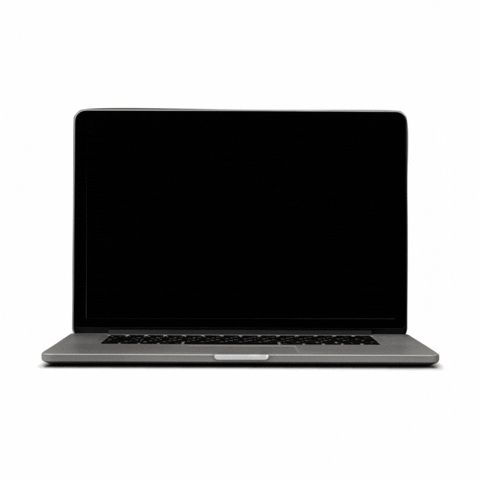 Passengers
Learn to clear and cleanse your passengers.
Cleansing is how we 10x your mitochondrial progress by tackling the most concentrated toxin sources in the body: parasites.😱
With the toolset we teach you inside of Passengers, you'll have everything you need to critter cleanse smoothly in just 8 weeks.
#goodbyeguttrouble
Already invested in one of our awesome courses? Simply email us at [email protected] and we'll give you a credit to apply towards the cost of the program.