What I Believe...
..........
The human body has everything it needs to heal.
We just need to

remove the toxin obstacles

.
Genetics don't matter nearly as much as people think.
Genes are expressed based on

how you live

.
Modern life is booby-trapped with toxicity.
We have to adapt by

making good choices

.
Find your unique root cause with our core curriculum: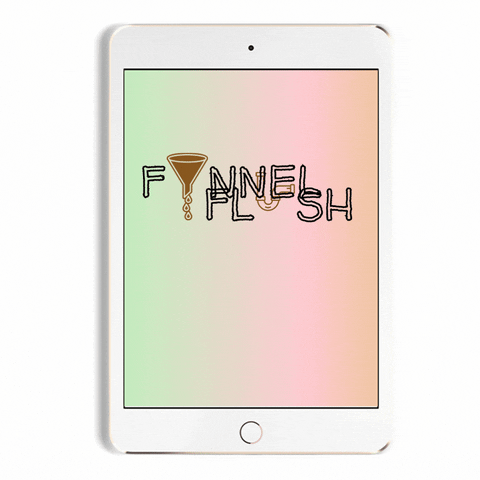 THE "PRE-TOX" to DETOX
..........
Use Funnel Flush to DIY your drainage.
Around here we pretty much worship drainage therapies that allow toxins to leave the body, restore function, and that allow us to minimize healing reactions.
With the Funnel Flush workshop, we are staying true to our values and opening up your body's exit pathways using a signature set of tools.
You'll commit to this easy, inexpensive first-step, with the incredible pay-off of more cellular energy.
Best of all, most students walking the Mitochondria Mastery Map feel 70-80% better after just taking this initial drainage step.
Start your Funnel Flush today and have a lower toxin load by next week.
WATCH THE FREE CLASS

DEEPEST DETOX + ROOT CAUSE WELLNESS
..........
Address your root cause in our signature 1-on-1 program.
Enter: Mitochondria Mastery — our group coaching program for health seekers who are ready to get to their root cause, and address their health at the most foundational level: the cell.
In Start With Your Stomach, we support you through rebuilding your digestion from top to bottom. But in Mitochondria Mastery, we move beyond the gut and into deeper cellular therapies that provide the kind of results you only see with true detoxification.
In fancy terms: We help you increase your mitochondrial function by addressing underlying toxicity using a powerful 5-part framework that addresses all of the major toxin sources so you can finally heal. Yay!
In plain terms: We're talkin' #deepdetox.
We'll help you create true resilience by providing top-notch coursework, 1-on-1 consults, and a community to support you everyday, anyday, anytime.
Mitochondria Mastery is the complete package of our premium courses and programs along with high-touch support and coaching. Ready to get started?
APPLY NOW
Ready to
ditch

the food sensitivities?
Let's get to it!
....................


I'm Lucy Nepstad (Looch), Functional Nutritional Therapy Practitioner, Restorative Wellness Practitioner, former environmental researcher, ugly animal lover, somersault proficianado, Lupus warrior, and Founder of GutsyGreen.
I specialize in toxin driven chronic illness and believe in a mitochondria-centered approach to restoring health... with lots of strong gut strategy along the way.
ABOUT ME
"My consultation with Lucy was just what I needed. She was friendly and professional and showed her vast knowledge in the nutritional field by efficiently pointing out strategies that would improve my digestive issues. I would highly recommend her to anyone going through any nutritional and digestive complaints."
..........
Maria
"Lucy is incredible! From day one I adored her approach - she has this motivating energy that makes you excited to learn and bring about healing positive change, while being empathetic to your situation. She seemed to really care about the health of my gut and was so kind to take my lifestyle (generally traveling, rarely in the same place for any length of time) into consideration while helping me uncover what was making my digestive track so angry. She's helped to alleviate the bloating and abdominal cramping I have lived with for years. I am in awe of the energy that comes with moving past constant pain, and the freedom that comes from not being afraid of food/eating for the discomfort it may cause. I truly didn't realize how much my unhappy gut was inhibiting my lifestyle until I started to feel better. I will be forever grateful for her guidance and support!"
..........
Amalie
"After testing for mold and heavy metals 5 years ago, I have been searching for help everywhere. I went from doctor to doctor, but each one just put me on a bunch of supplements. I probably spent $5000 or more over the years. A few weeks into Lucy's program and I was off of almost all of them and feeling better than I had in years. After years of searching I feel like I finally have hope that I can heal."
..........
Hannah
Let's start your education!
....................

Take one of our signature quizzes to kick off a FREE 7 day video class.