Healthy cells, healthy you.
Leverage the power of detox to prop up your mitochondria - so that you have energy anytime, every time, all the time.
FOLLOW THE MITOCHONDRIA MASTERY MAP BACK TO HEALTH
Start with our acclaimed training:
"The Art of Binding"
Learn to leverage binders to kickstart detoxification, spark the mitochondria, rebuild nutrient stores, and neutralize runaway inflammation.
LEARN MORE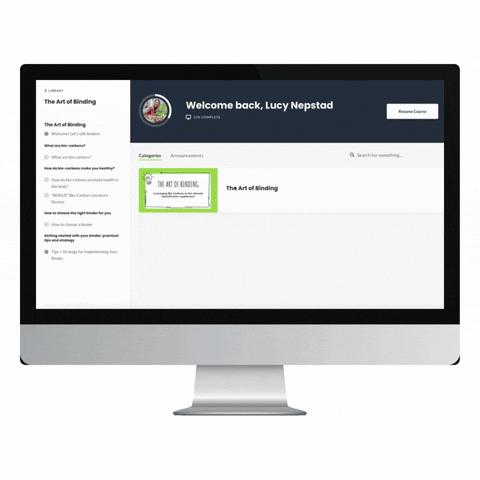 We use bio-carbon binders in every.single.step. of The Mitochondria Mastery Map! This no-brainer, inexpensive baby step will serve as the gateway to your healing.
Root Cause Bloodwork Reports
Pinpoint your unique root cause and create your bio-individual roadmap
LEARN MORE